To all the Home Owners, Real Estate Agents, or Home Developers looking to maximize profits, Look no further:
Dezin Home Staging Gets Home Sold.
Your Go-To Expert Home Stagers To Get Any Home Sold On Demand.
Our home staging services have proven to sell in as fast as a few hours to 2 weeks on average after staging with higher return while truly delivering the best interior potential to your buyers.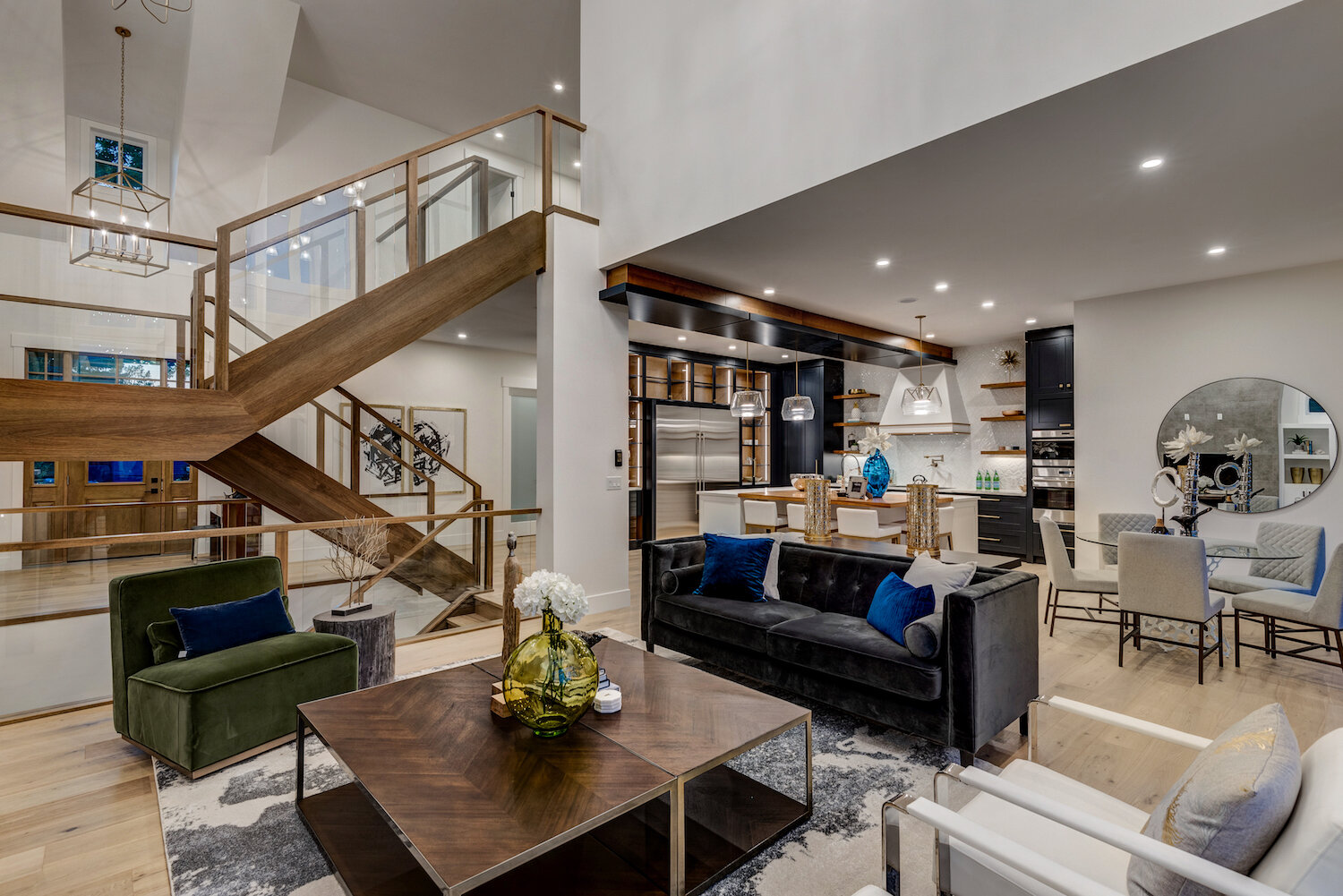 Dezin was established with the primary purpose of getting residential & commercial properties staged to look their absolute best during the sales and marketing process. With the utmost of attention to all decor and design features big and small you can be guaranteed that your home will stand out from the crowd.
We specialize in servicing professionals including but not limited to realtors, home builders and interior designers. We provide full service options from start to finish which include leasing, purchasing and leasing with an option to purchase all furnishings and accessories.
Our furnishings and accessories are sourced direct from manufacturers, distributors and importers and are generally new and very lightly used to assure all projects have a "show home" look and feel.
Benefits of Dezin Home Staging
✵ Why Home Staging Can Help Any Home Sell Faster And Gain More Profit

For buyers looking for the perfect home, walking through an empty, unfurnished house is like looking at a blank canvas. What they need is a complete story to stimulate their senses and get them excited. They need to be able to envision themselves living in the home. A professionally staged home helps bring a blank canvas to life and provides the insight and imagination clients require to help them through the process and turn them into buyers.
✵ Any Home Can Be Transformed To It's Full Potential

Our furnishings and accessories are sourced direct from manufacturers, distributors and importers and are generally new and very lightly used to assure all projects have a "show home" look and feel. Every home we stage will have it's unique set of furnishing to create the ultimate experience to anyone, creating the "Home By Dezin" effect like no other home stagers can in Alberta.
✵ Our Proven Dezin Home Staging Method Produces Measurable Timeline For Sellers

What separates Dezin from other Home staging companies and stagers in Alberta is our proven method to help you sell your home. Not only do we help you create the home staging plan from A to Z, we will also help you promote your home with our in house marketing team on our strong social media platforms. With this system, our staged homes have consistently sold immediately two weeks on average after staging. It is with confidence for us to say We Get Homes Sold!
Dawn and her talented team are the inspirational and creative driving force behind Dezin. Dawn bring multiple years of experience in furniture sales and home decor & design consultation to the world of Dezin.

She truly enjoy the process of assisting clients create memorable and unique interiors which will enhance the value of any residential or commercial project. The Dezin team's attention to all details both big and small will ensure the perfect final touches are added to your project.
Natasha's Real Estate expertise & "designer's eye" give her the ability to stage a home in a way that will capture the buyer's imagination which in-turn will allow them to connect emotionally with the home. With services to fit everyone's needs and budgets, she transforms houses into a stunning showcase that will stand out from the crowd.
Jennifer has devoted herself to a career in design. She specializes in modern/contemporary and transitional themes while creating calm, inviting and stylish interior environments for all to admire and enjoy.

Jennifer was educated at Mount Royal University specializing in interior design and decorating and has accumulated extensive experience in managing and consulting with furniture, space planning, textiles, paint and floor coverings. Over the years Jennifer has benefitted from working along side some of Calgary's best designers and through her education and extensive career has become one of the best in the industry.
Discover Dezin Group's Recent Projects
Here's What Some Of Our Clients Have To Say About Dezin Group
Book Your Free Home Staging Consultation Now Below: